Integrated Design and Manufacturing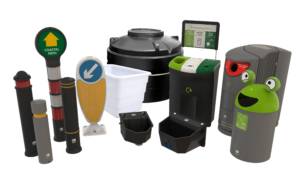 Our in-house creative design team is vastly experienced, with unparalleled knowledge of the unique capabilities and requirements of our advanced rotational moulding technology. Their innovative designs are engineered to optimise the manufacturing process.
The team has been instrumental in winning a host of design, innovation and environmental awards, of which we are justly proud.
Having design and manufacturing within the same facility, 'all under one roof', enables us to bring projects to fruition successfully and in the shortest possible timeframe.
Our team is proficient at enhancing Leafield Environmental's and Paxton's product ranges, as well as exceeding customer experience for bespoke concepts and trade projects. With matchless skills, resources, craftsmanship and expertise, all projects can be brought to a successful conclusion.